Media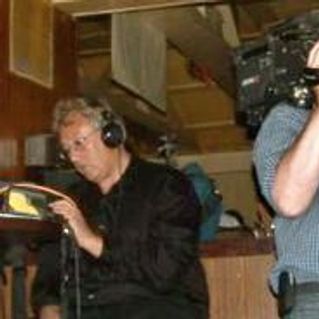 Media
VH1 COMES CALLING!! 
On November 1st, 2008 VH1 sent a production crew to IQ'S bar in Green Bay, Wisconsin to interview pat mAcdonald  and also to tape his performance with his current stage partner melaniejane. 
The cable music channel was in production on "VH1 Greatest One-Hit Wonders of the '80s,'' a new series to celebrate the breakout hits from favorite bands of the decade. And since you can't talk about '80s music without "The Future's So Bright,'' VH1 did a kind of a where-are-they-now segment on mAcdonald, who formed Timbuk3 with his then-wife Barbara. 
The channel told mAcdonald it was looking to shoot two hours of footage and opted to do a portion of it at the 10 p.m. gig. 
pat and melaniejane did not disappoint VH1 or an enthusiastic packed house while performing 2 lengthy, scorching sets including a rave up version of the now seldom  performed "The Future's So Bright, I Gotta Wear Shades".